GMC Hummer EV quietly breaks the internet
Today GMC sent shock waves through the automotive community with the teasing of the GMC Hummer EV in their new "Quiet Revolution" campaign. A series of videos were posted to YouTube showing off GM's new fully electric truck.
What we know so far: We know that the new Hummer will produce 1,000 horsepower and 11,500 pound-feet of torque. But that is not all. GM has also said that 0-60 comes in at about 3 seconds and that this vehicle will be fully electric with zero emissions. We will see the GMC Hummer on May 20th of this year and the truck is expected to go on sale in the fall of 2021.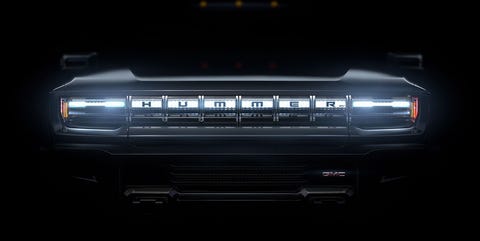 However, as of right now, we do not know towing capacity, driving range, trim levels or pricing (among other details). We can, however, infer that it will go up against the Cybertruck and Ford's upcoming electric F-150. Ram is currently testing their TRX and has yet to make any announcement regarding a fully electric truck.
GMC will air an ad with LeBron James during the second quarter of the Super Bowl. GMC will be giving updates regarding their new Hummer up until its eventual reveal.
Born and raised in Connecticut, Donovan Webb is currently attending American International College.
hello